Article
11 September 2023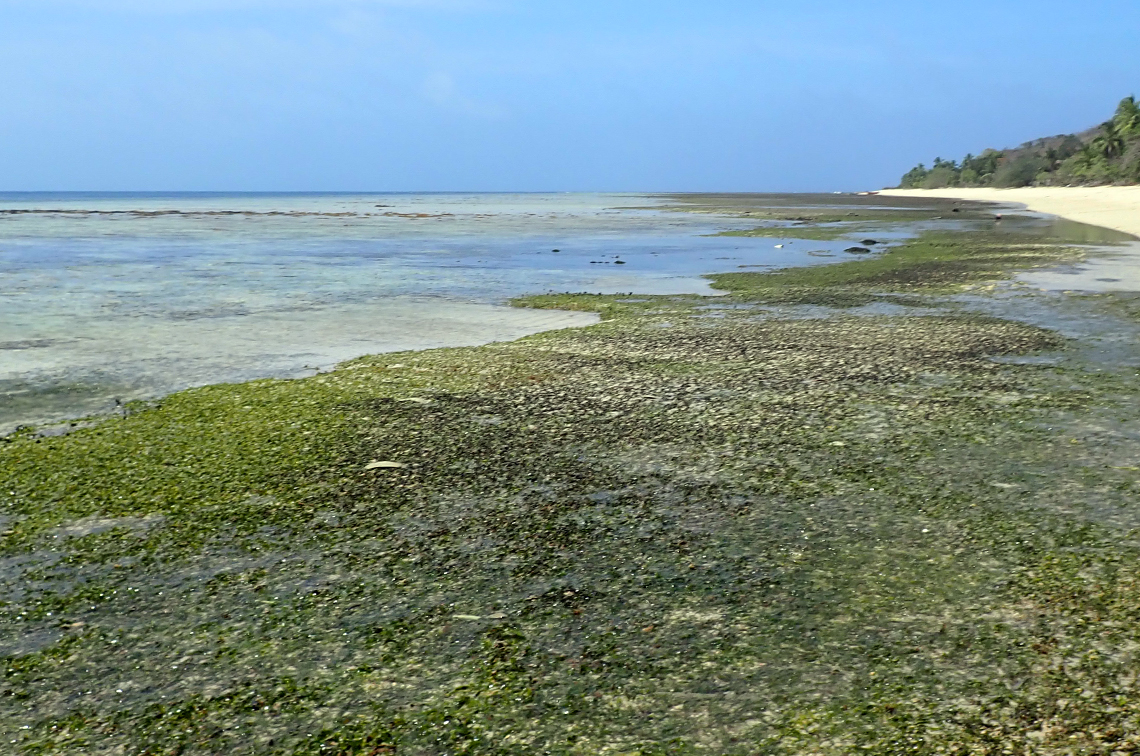 Traditional Owners, Indigenous rangers and scientists have identified substantial declines in seagrass meadows at Mabuyag Island and Orman Reefs in the western Torres Strait. These were identified alongside an unusually high presence of dugongs and sea turtles in areas of the region.
To understand this link, scientists from James Cook University TropWATER, under the Marine and Coastal Hub, conducted experiments in the region with Indigenous rangers from Torres Strait Regional Authority (TSRA) and Traditional Owners from Mabuyag Island.
Using exclusion cages to prevent dugongs and turtles from feeding on small patches of seagrass meadow in the declining regions, scientists measured seagrass inside and outside the cages. The experiment showed the grazing pressure by turtles and dugongs was high, contributing to seagrass decline.
TropWATER seagrass ecologist, Dr Abbi Scott, said the increased grazing was potentially caused by a decline of deeper seagrass meadows in other areas in the Torres Strait, forcing a greater number of turtles and dugongs to search for food in the shallow intertidal meadows.
'By understanding these dynamics, Traditional Owners can develop effective management strategies on sea Country to protect seagrass meadows and the valuable marine life they support,' she said.
TSRA rangers are continuing to monitor exclusion cages to collect long term data on grazing, with the seagrass meadow beginning to show signs of recovery.
This article was first published in NESP News, the quarterly newsletter of the National Environmental Science Program.
See the project page for further information on this research.