Article
14 July 2023
A Marine and Coastal Hub team led by Professor Simon Goldsworthy of the University of Adelaide and the South Australian Research and Development Institute (SARDI*) has collected spectacular footage from cameras deployed on six adult female Australian sea lions.
The cameras were attached to the backs of two sea lions at at Olive Island near Streaky Bay (off South-Australia's Eyre Peninsula) and four sea lions at Seal Bay (Kangaroo Island). Each camera deployment recorded 12 hours of footage, showing beautiful and captivating imagery of the sea lions' journeys, diving and foraging for food. Further camera deployments are planned for Olive Island later this year.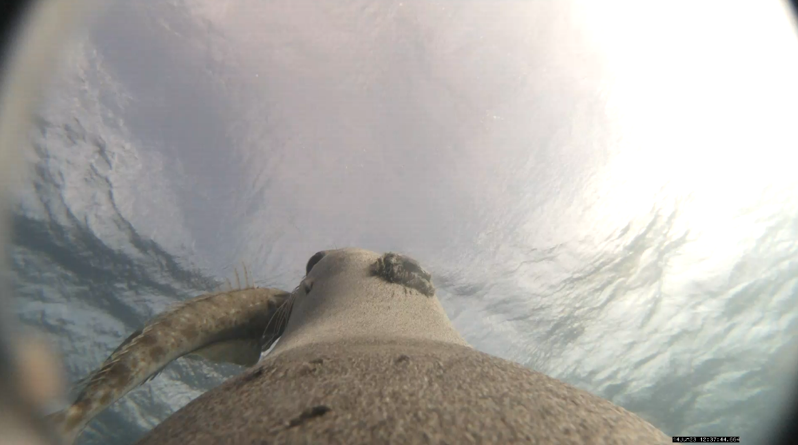 Prof. Goldsworthy says the footage is helping to identify important habitat and potential threats to the Endangered Australian sea lion, whose populations have declined by more than 60% in the past 40 years. Previous satellite tagging had tracked sea lions feeding close to their colonies, and swimming out to the continental shelf on marathon three to four day foraging trips, during which they did not sleep. But little was known about the types of habitats critical for the sea lion's survival.
"The footage shows the sea lions move through diverse seafloor habitats including shallow and deep rocky reefs, kelp beds, sponge gardens and sandy bottom, and predate on fish, cuttlefish, catsharks and rays," Prof. Goldsworthy says. "It's like going for a rollercoaster ride on the back of the animal as they zoom close to the seabed and through caves and canyons. It's really opened up our understanding of the amazing ecology of the species."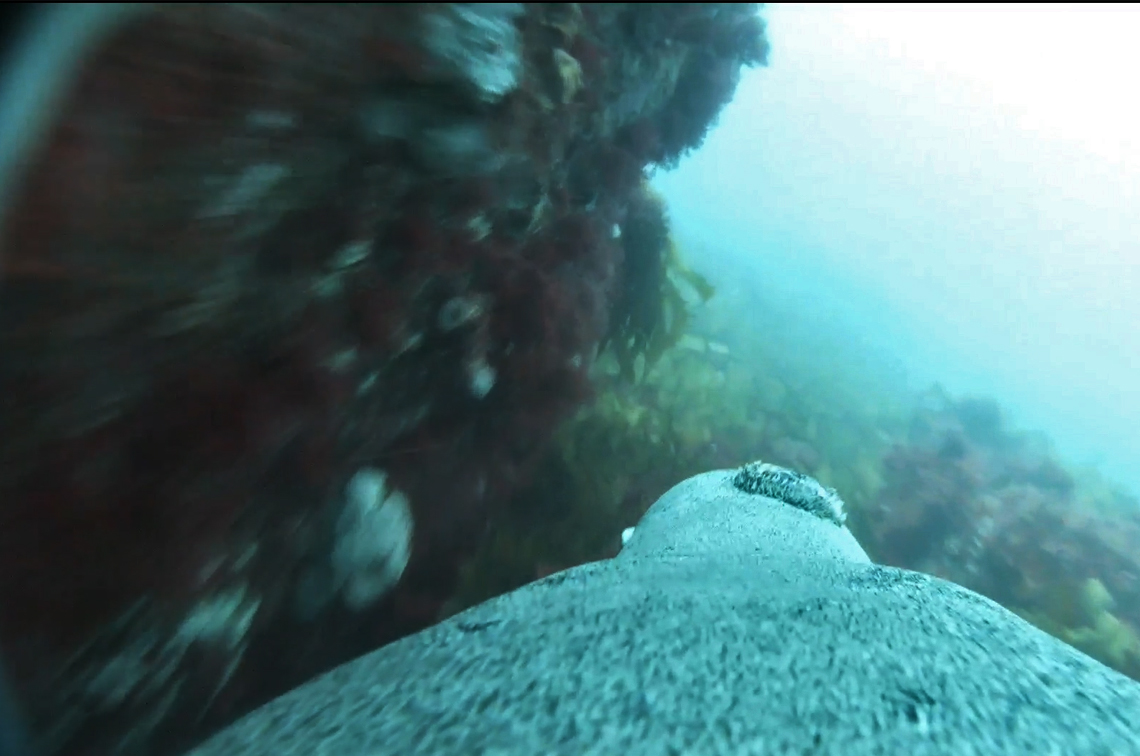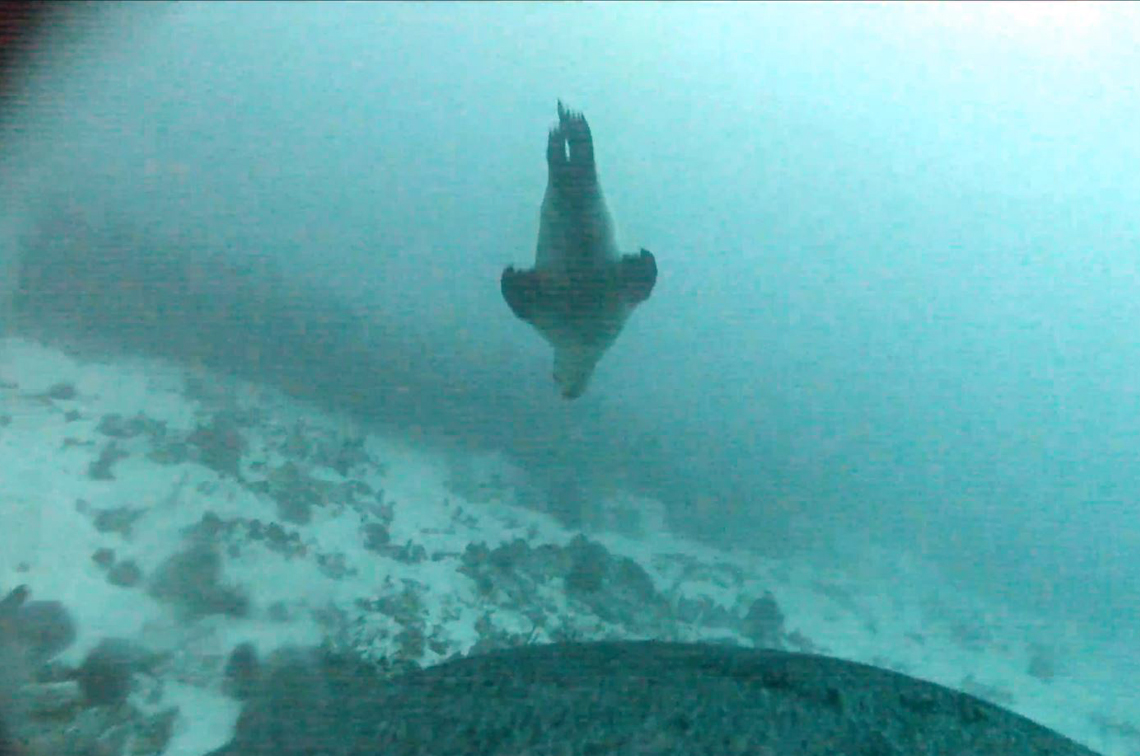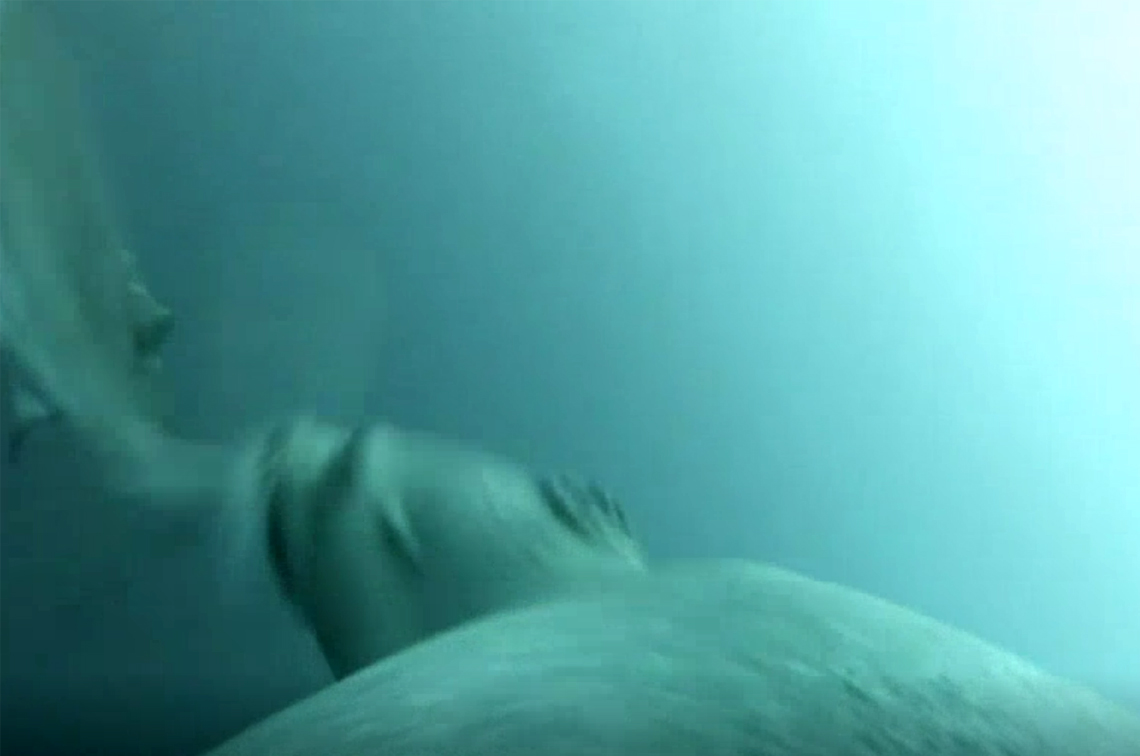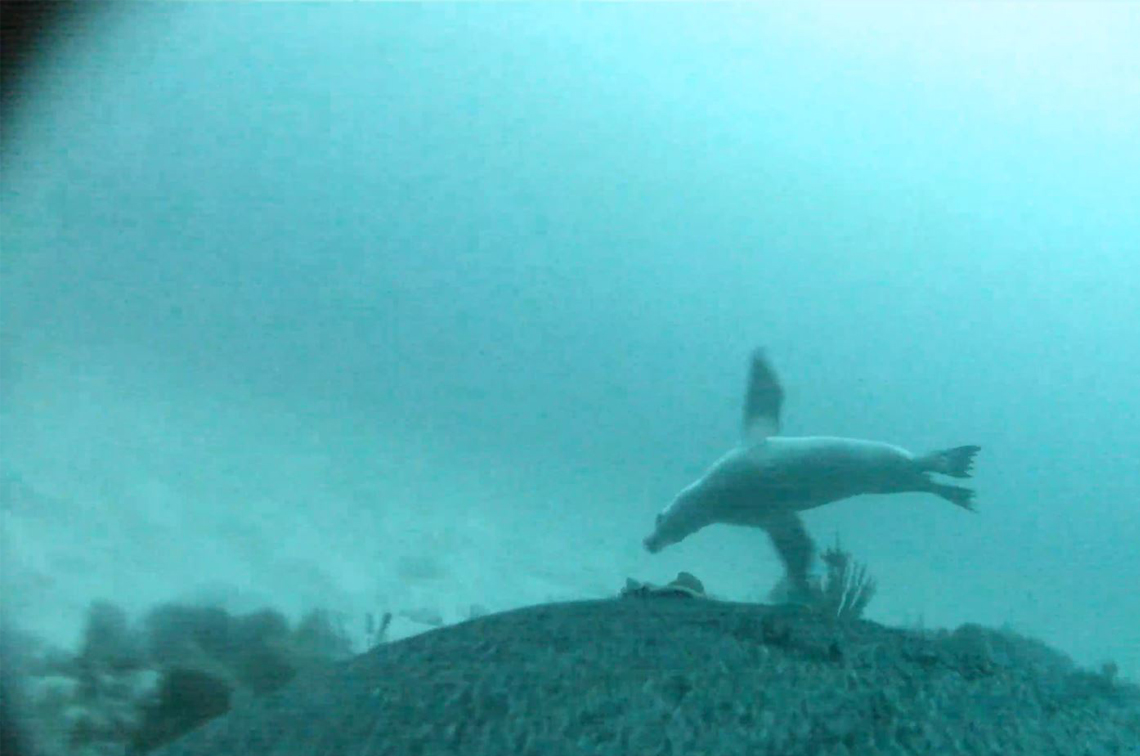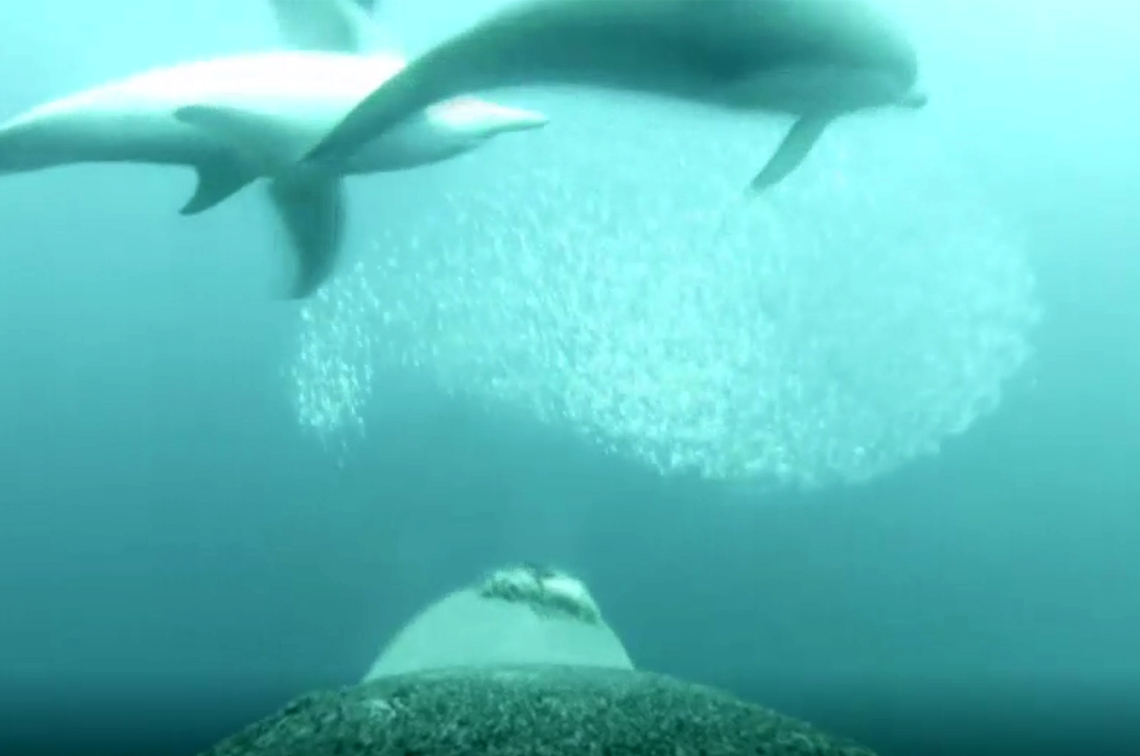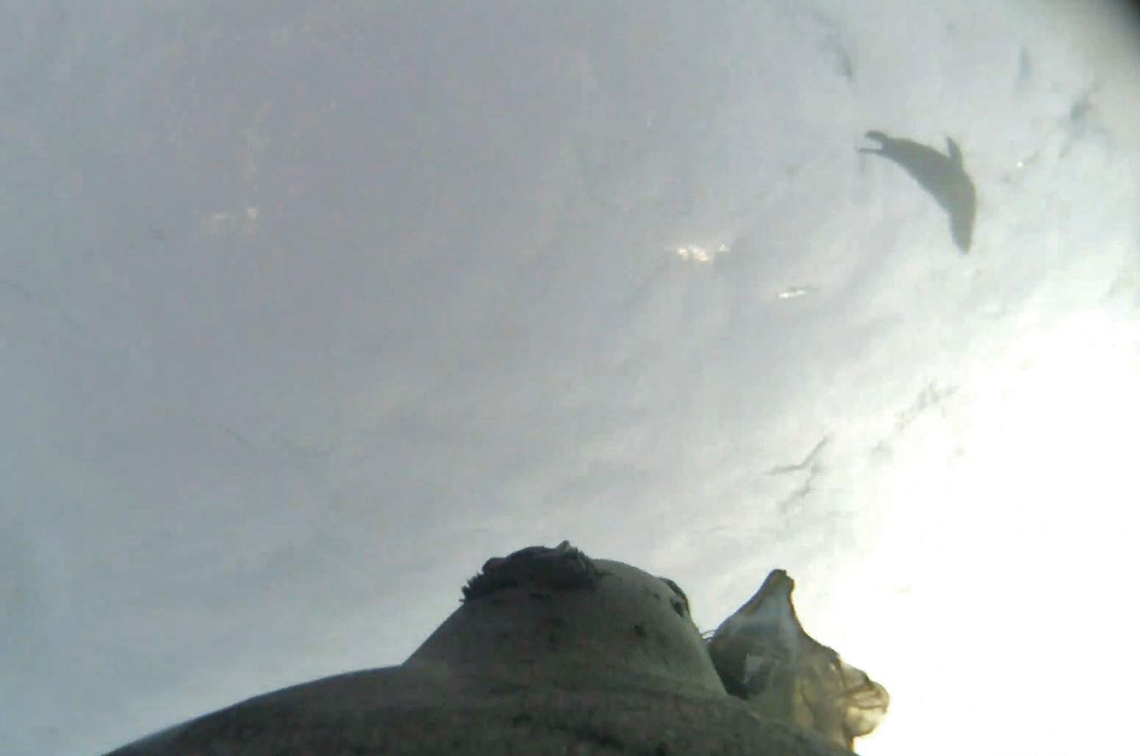 The cameras reveal diverse habitats and behaviours: from animals feeding in algal reefs or seagrass meadows, to deeper high reefs covered in sponges and other invertebrates, to animals feeding on bare sand. The locations of the seal lions and their habitats are tracked by attached GPS transmitters.
Footage of a mother and pup hunting under ledges and rocks captures the pup's excitement when the mother grabs a cuttlefish and brings it to the surface where they consume it. This is the first evidence of a mother teaching its pup to hunt and forage, and may be one reason that mothers nurse their pups for 18 months. Other highlights include:
sea lions feeding on stingarees, cuttlefish, octopus, flathead and small sharks and more, providing evidence of a diverse diet;
encounters with other wildlife, including a group of dolphins feeding on a big ball of sardines; and
a sea lion giving a big bronze whaler a nip on the tail.
Six rangers from the Far West Coast Aboriginal Corporation assisted scientists in the field work during December 2022. Information about the project, including 'sea lion cam' clips, was shared in July 2023 at a NAIDOC (National Aboriginal and Islanders Day Observance Committee) Week Family Day and at Yalata and Ceduna area schools.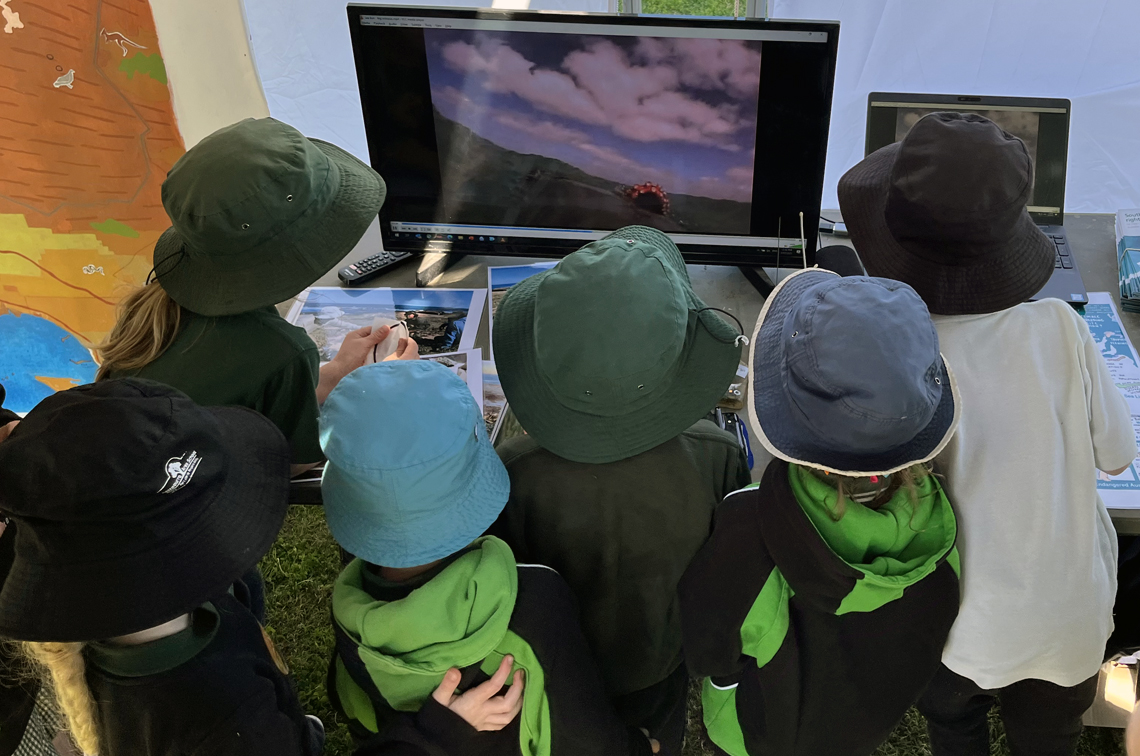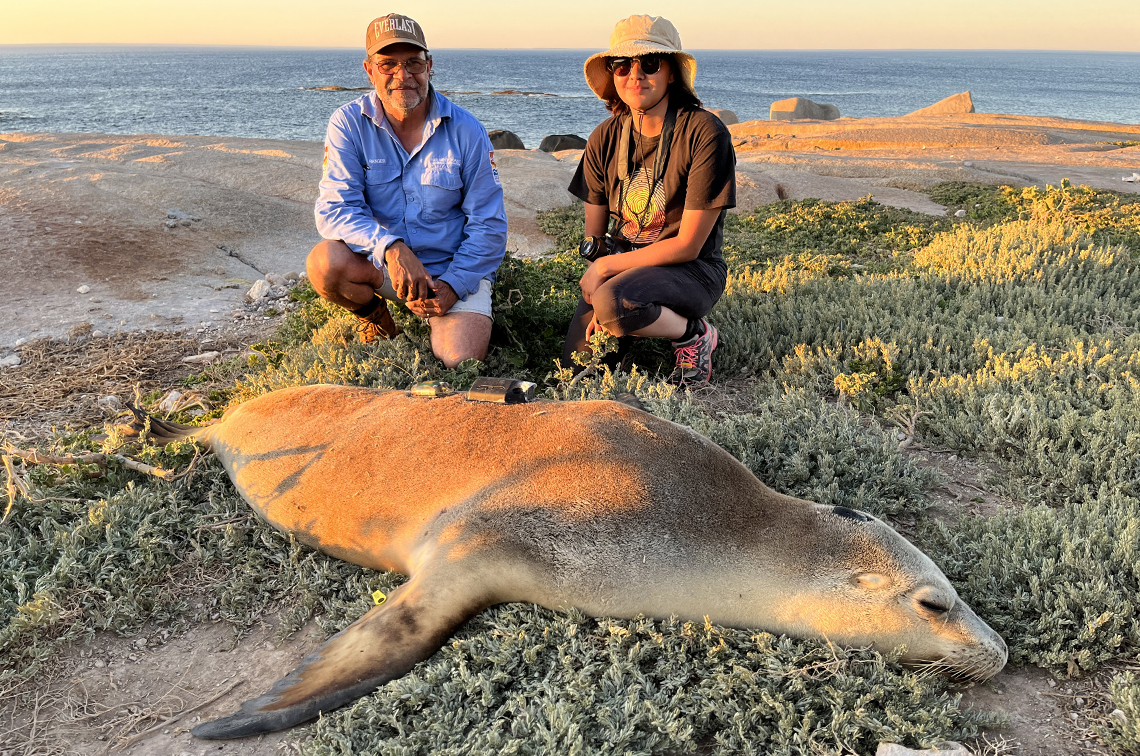 Update: The final field work for this project was completed at Olive Island in August 2023 with two further cameras deployed and recovered. Data analyses and reporting are under way and planned manuscripts will highlight the first evidence of social learning in a pinniped, diverse foraging strategies and habitat-use, and the mapping of benthic habitats using data collected from animal borne cameras.
*SARDI is the research division of the Department of Primary Industries and Regions (PIRSA)